The most unlikely sources can provide rich material for teaching difficult subjects. Teaching by analogy can be a powerful tool. This teacher, Cutcha Risling Baldy, sees herself as being analogous to the great grandson of Carl, Rick's son, in

The Walking Dead

. Since a holocaust or genocide is impossible to imagine, the horrors of a zombie apocalypse are a useful tool for coming to understand what the lives of the native peoples are North America were like very recently. Read her article

here

.
Powered by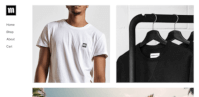 Create your own unique website with customizable templates.